01/08/2023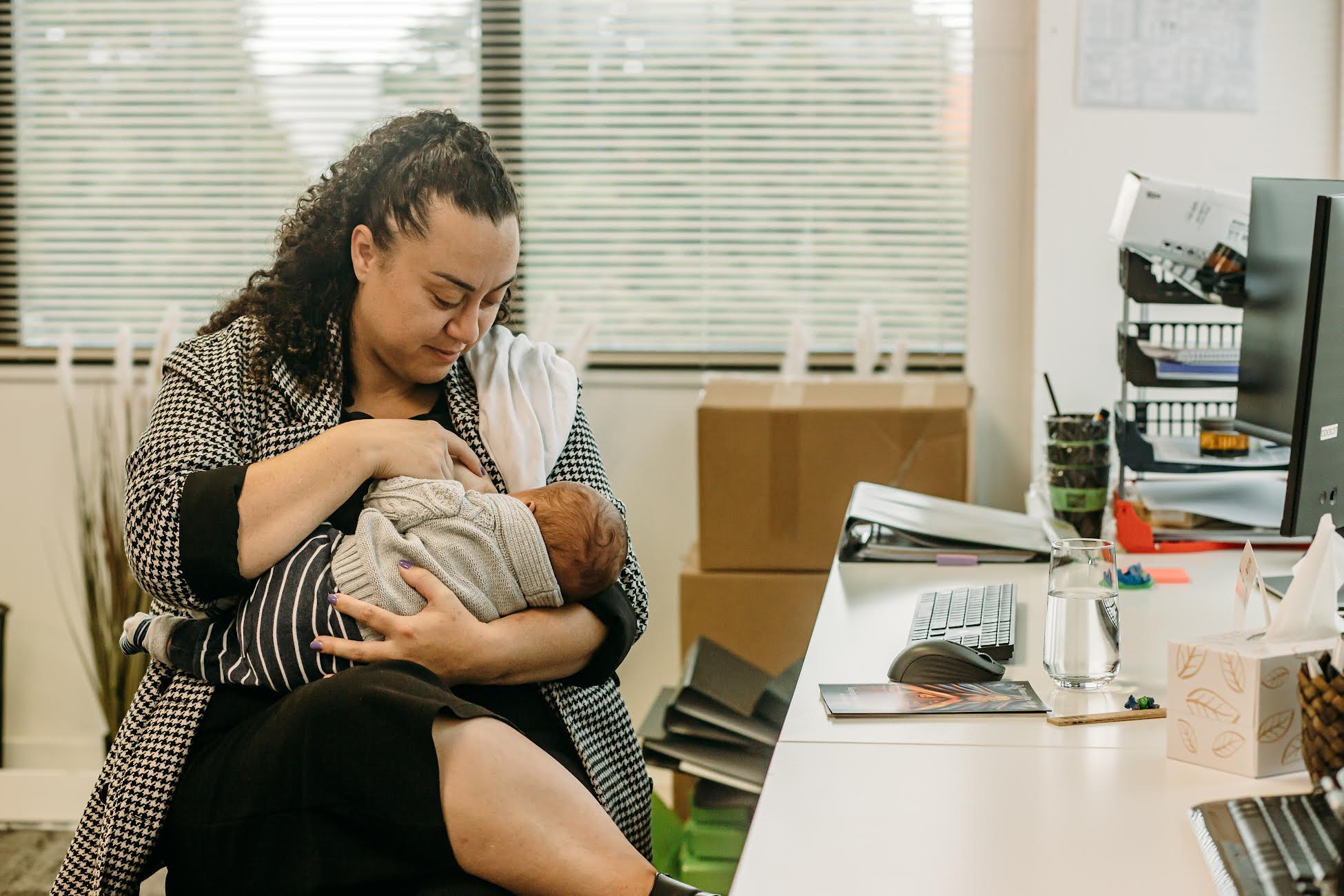 The Paediatric Society of New Zealand (PSNZ), the New Zealand Breastfeeding Alliance (NZBA), and the New Zealand College of Midwives (NZCOM) have joined forces to advocate for workplace support for breastfeeding parents in honour of World Breastfeeding Week. This year's theme, "Enabling Breastfeeding: Making a Difference for Working Parents," highlights the importance of creating breastfeeding-friendly workplaces across Aotearoa.
World Breastfeeding Week (WBW) runs from 1-7 August. It aims to highlight the huge benefits that breastfeeding can bring to both the health and welfare of babies and a broader impact on maternal health, focusing on good nutrition, poverty reduction, sustainability and food security.
Balancing work and breastfeeding can present challenges for new parents. By establishing breastfeeding-friendly workplaces, employers can make a meaningful impact on their employees' lives, their whānau, and the future health outcomes of tamariki. By supporting breastfeeding parents in the workplace, employers play a pivotal role in empowering parents to provide the best start for their children and achieve their breastfeeding goals.
NZ Breastfeeding Alliance Executive Officer Jane Cartwright emphasises that small changes make a big impact, "I encourage employers to facilitate what is needed for their staff to continue breastfeeding when they return to work. It's a significant step in improving infant and whānau well-being." She adds, "It's something workplaces can practically do to support improved health and well-being for parents, babies and whānau. There are simple and low-cost things that employers can do that make a huge difference to our breastfeeding parents. There are services with guidance, and it's surprisingly straightforward to be a breastfeeding-friendly workplace."
The New Zealand College of Midwives were quick to add that it's also a woman's rights issue and that a good employer should want to support the health and well-being of our future generations. Chief Executive Alison Eddy says that supporting breastfeeding is a public good.
She says, "Breastfeeding is a window of time in a child's life, and we only get one chance to make the most of it. The long-term impacts and health gain are significant, so we have to think about how we prioritise this so that we're supporting parents during this crucial time." Alison adds, "Many mothers and parents are still successfully feeding when they need to return to work, and it becomes a roadblock. It's often not the plan to stop feeding, but it becomes untenable when the systems aren't in the workplace to support it."
Paediatric Society neonatal specialist Nicola Austin says, "The goal of exclusive breastfeeding for the first six months provides the best start for babies, but it's important to acknowledge that many parents need to return to work. She adds, "Workplaces with clear systems in place to enable breastfeeding reduce the barriers to continuing. Even in a supportive workplace, continuing feeding or expressing is a real commitment, so having that support makes all the difference."
We urge employers to take action and implement practices that support breastfeeding parents. By creating comfortable and private breastfeeding spaces, refrigeration options, offering flexible work arrangements, providing education and training, and connecting employees with support networks and resources, employers can create an environment that enables breastfeeding and promotes employee and whānau well-being.
To learn more about creating a breastfeeding-friendly workplace, please visit the following websites and resources:
• Employment NZ - Breastfeeding in the Workplace
• Employment NZ - Code of Employment Practice on Infant Feeding
• Women's Health Action - Breastfeeding-Friendly Workplaces
• Te Puawaitanga ki Ōtautahi Trust - Certification as a Breastfeeding-Friendly Workplace
• Te Puawaitanga ki Ōtautahi Trust - Breastfeeding in the Workplace – For Employees
Together, we can make a lasting difference in the lives of working parents and their whānau by enabling breastfeeding. Join us in creating a healthier and more supportive society for everyone.
Image: Liane Helena via Breastfeeding NZ
For more information, don't hesitate to get in touch with Ruth Dryfhout, Communications Manager, Paediatric Society of NZ on 021 590 893 or email [email protected]